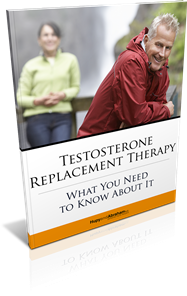 What if there was a pill that could combat some of the effects of aging? Over the past few years, doctors have been prescribing such a medication to aging men. The medication helps prevent the physical effects of low testosterone or "Low T" by helping men build muscles, reduce body fat, and improve their sex drives.
But Is It Safe?
In late 2013 and early 2014, studies were published that found serious risks associated with testosterone replacement medications. While Low T drugs may be helping men keep their bodies young, they may also be increasing their risks of:
Heart attack
Stroke
Pulmonary embolism
Deep vein thrombosis
Early death
Numerous testosterone replacement medications including gels, patches, injections, and oral medications may cause these serious side effects. As of early 2014, the FDA was investigating the risk further.
If You've Been Hurt, Then You Deserve to Know More Now
If you or someone you love has been hurt by a testosterone replacement drug, then you deserve to know more about your rights. You deserve to know:
The specific names of the medications that could cause harm.
Whether you need an attorney.
What kind of compensation you can get for harm done to you.
How to get the compensation you deserve.
What to do next to protect yourself.
Our report will give you all of this information and more. It is available to you free and with no obligation. Don't you owe it to yourself and to your family to fight for justice? Don't you owe it to your sons and grandsons to demand better of the pharmaceutical industry?
You've spent a lifetime protecting your body and your family. Don't stop fighting now. Instead, get the information that you need to make an informed decision about what to do next. Request our report today and get started protecting your future.