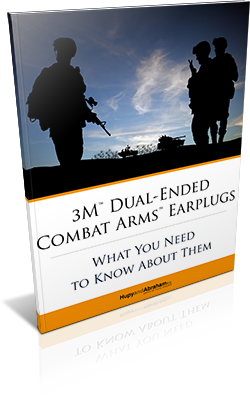 Serving in the United States military is incredibly honorable and critically important. Yet, the work is also extremely risky. The United States government and the companies with which it contracts have a duty to provide soldiers and other military personnel with properly designed and manufactured protective gear to help keep them safe.
Dual-Ended Combat Arms ™ Earplugs
Dual-Ended Combat Arms™ Earplugs, made by 3M™, were standard issue protective gear provided to soldiers serving in Iraq and Afghanistan from 2002 – 2016. Soldiers depended on these earplugs to protect them from loud noises and the serious and potentially non-reversible injuries of tinnitus and hearing loss that could result from exposure to loud noises. Unfortunately, the U.S. government alleges that the Dual-Ended Combat Arms earplugs had a serious design defect that prevented soldiers from receiving adequate ear protection.
Soldiers Suffering Tinnitus or Hearing Loss Must be Treated Fairly
The experienced personal injury lawyers of Hupy and Abraham, S.C. believe every service member should be treated fairly. If you suffered tinnitus or hearing loss after serving in Iraq or Afghanistan, we encourage you to read a free copy of our report, 3M™ Dual-Ended Combat Arms™ Earplugs: What You Need to Know About Them, to find out:
​

When these earplugs were issued to military personnel.

How the Dual-Ended Combat Arms earplugs were supposed to work.

The alleged defects in the Dual-Ended Combat Arms earplugs.

How the U.S. Department of Defense settled a claim against 3M about the defective earplugs in 2018.

What to do if you've been harmed by the Dual-Ended Combat Arms earplugs.

Why you need an attorney if you have suffered a hearing-related injury after using these earplugs.

What you may recover after suffering an injury related to your use of 3M's Dual-Ended Combat Arms earplugs.
Our Free Report on the Dual-Ended Combat Arms Earplugs Will Help You Take Charge
You had no control over the earplugs that you were provided, but you do have control over your legal recovery. Download your free report today to get more information or reach out to us by phone or text (1-800-800-5678) at any time to learn more.