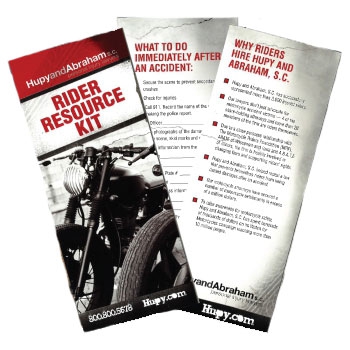 The personal injury law firm of Hupy and Abraham tirelessly promotes motorcycle awareness to prevent accidents, but when the worst happens, it's important to know what to do.
That's why we've put together this "Rider Resource Kit" that outlines all the important information related to your claim, defines insurance terminology and answers questions that are always on the minds of injured riders.
Questions answered in this kit:
What information should I document after an accident?
What are sufficient coverage amounts?
Will using an attorney cause my case to drag out?