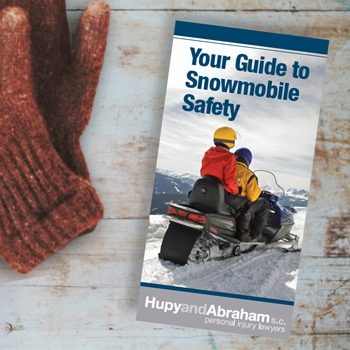 Each year, thousands of people across Wisconsin, Illinois and Iowa look forward to winter so they can hit the trails on their snowmobile. What better way to beat the winter blues than to ditch the snow and ice on the road for a beautiful trail in the woods?
As great as snowmobiling is, it's important to make sure you're a safe, educated rider. This brochure will fill you in on rules, safety precautions, proper riding positions and interesting facts about snowmobiling.
The safest way to snowmobile is on a trail and with a group. If you or someone in your group is ever involved in a snowmobile accident, call Hupy and Abraham at (800) 800-5678.