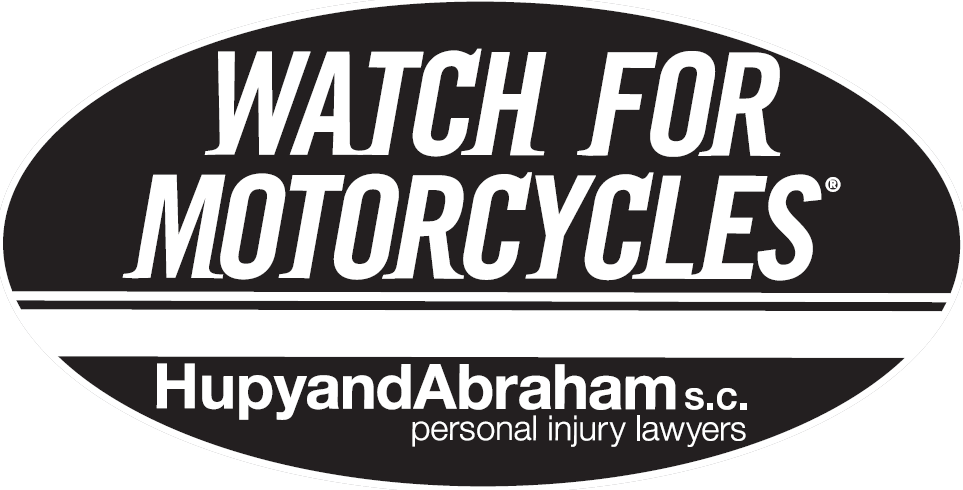 Hupy and Abraham relentlessly promotes motorcycle awareness to make the roads safer for riders of all makes and models. Help us spread the word by displaying this "Watch For Motorcycles" sticker on your bike or vehicle!
It's a great way to remind motorists to check their blind spots for riders. Request your FREE bumper sticker today!
*Due to an overwhelming response, stickers will be mailed only to residents in Wisconsin, Illinois, and Iowa. If you have a special need and reside outside of this service area, please send an email, detailing your request to: [email protected]. Thank you!