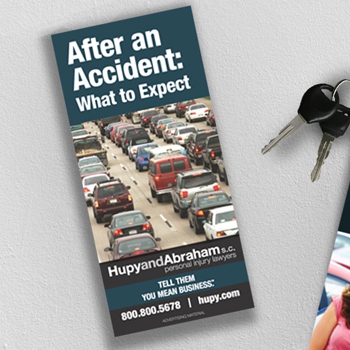 Accidents are terrifying—and yours was no exception.
Immediately after your accident, your plans were changed. Instead of traveling to your destination or going about your day, you had to stop and deal with the physical injuries and legal issues that come from a serious accident.
What Is Going to Happen to You Now?
Now, you have to pick up the pieces and get your life back together after your accident. You may have already received medical attention for your injuries and should continue to follow your doctors' recommendations.
In this digital brochure, you can learn more about:
When to file a claim
How to get an initial settlement offer
What happens if a lawsuit is filed
How you get your money after a case is closed
Don't Put Yourself at a Disadvantage
Request this free pamphlet today to learn more about how our experienced attorneys can help you after an accident in Wisconsin, Iowa, or Illinois. You will get instant access to this digital brochure and be mailed a PDF copy. You have nothing to lose, and this information may make a significant impact in your recovery.