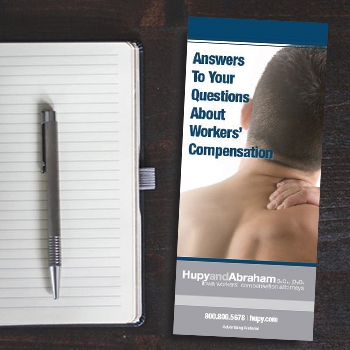 Workers' Compensation exists to provide benefits to employees who are injured while on the job. If you were injured at work, you may have questions about what type of benefits you're eligible for.
The Iowa personal injury lawyers of Hupy and Abraham have put together a brochure to answer your questions and explain how to handle a dispute. Our experienced attorneys have a track record of obtaining fair recoveries for those who've been injured.
Fill out the form on this page to receive our "Answers To Your Questions About Workers' Compensation" brochure FREE of charge.