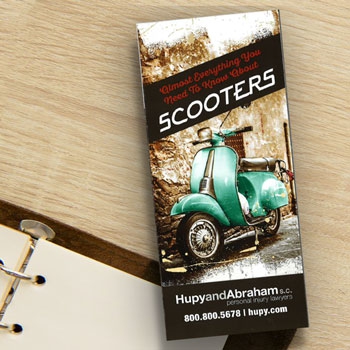 Scooter and moped riders love to hit the open road as much as any motorcyclist. But no matter what type of vehicle you're riding, it's important to stay safe and know the rules of the road.
Although scooters and mopeds look similar to motorcycles, the rules are different. The personal injury lawyers have put together a brochure to help you understand the unique regulations and safety precautions every scooter and moped rider needs to know.
Fill out this form to receive your FREE "Almost Everything You Need To Know About Scooters" brochure.