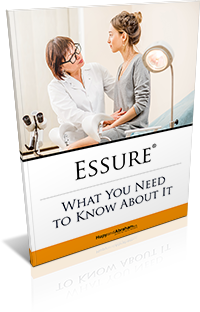 The idea of a safe and permanent form of birth control—without significant surgery—is appealing. That's what Essure® was supposed to provide you. The doctor inserted a small metal coil into your fallopian tubes with the intention of causing scarring. The scarring would prevent any sperm from reaching an egg and, thus, prevent future pregnancies.
But Essure® Also Has Serious and Dangerous Side Effects
Essure may have been marketed to you as a safe and easy form of birth control, but it has turned out to be anything but that. In 2017 alone, 11,584 reports of Essure problems were made.
If you are among the women who have been hurt by Essure, it is important to know:

All of the potential side effects that you may suffer.

The FDA's actions in regulating Essure.

Why Conceptus Incorporated (the company that developed Essure) and Bayer Pharmaceuticals (the company that sells and markets Essure) are facing lawsuits.

Why Bayer is pulling Essure from the market in the United States.

Why you need an attorney if you have been hurt by Essure.

About your potential compensation if you pursue an Essure lawsuit.

What steps you should take if you have been hurt by Essure.

Questions to ask a potential lawyer before hiring him to represent you in an Essure injury case.
Our FREE Report on Essure Can Answer These Questions and More
If you've suffered a serious complication from Essure, you may have significant medical bills, be unable to work, and feel unsure of the steps that you should take to protect your future. We wrote this report to start giving you answers to these important questions.
After reading our report, you will know whether you want to meet with an experienced medical device injury lawyer, what questions to ask that lawyer, and what actions to take to protect your legal recovery.
Download your free, no-obligation copy of Essure®: What You Need to Know About It today to learn more or feel free to reach out to us via this website, by text, or by phone at any time.