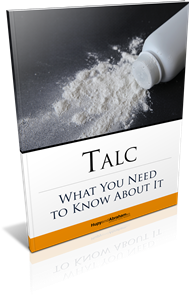 For generations, people have been trusting talc powder or talcum-based baby powder to absorb moisture and keep skin fresh. Many women have been using baby powder as part of their feminine hygiene routines.
But Now Evidence Suggests This Could Cause Cancer
The National Cancer Institute has found that using a talc product, such as baby powder, for feminine hygiene could increase the risk of ovarian cancer by 30 to 60 percent. Another study found that talc powders could increase the risk of ovarian cancer by about one-third.
If you, or a loved one, have used talc powder in this way then you may have questions such as:
Are trusted brands such as Johnson & Johnson Baby Powder included in the products that create a potential risk of cancer?
Has the Federal Drug Administration (FDA) taken any action to protect people from the potential danger of talc powders?
What is talc?
Do I need an attorney?
What can I recover if I pursue a lawsuit?
What should I do now to protect my rights?
All of these questions—and more—are answered in our free report.
Get Your FREE Copy Today and Learn More About Your Rights
A jury has already found Johnson & Johnson guilty of failing to warn the public of the potential danger of ovarian cancer when talcum-based baby powders are used for feminine hygiene purposes. If you or your loved one has suffered a similar injury, then you deserve to know more about your rights so that you can make an informed decision about your future. To learn more, please download a free copy of our report, Talc: What You Need to Know About It, right now so that you can make an informed decision about what to do next.