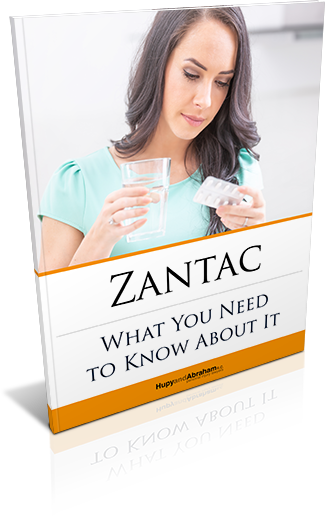 Millions of American adults experience frequent heartburn and acid reflux every day. These uncomfortable conditions can interfere with daily tasks and make it difficult to sleep. To ease the discomfort, many people turn to a variety of acid-reducing drugs. One of the most popular of these medications over the last 30 years has been ranitidine. Often referred to by one of its brand names, Zantac, this drug was used by millions of people around the world until a carcinogenic substance was discovered in it in 2019.
Was Your Cancer Caused by Zantac?
With the Food and Drug Administration's recall of all brands of ranitidine in April of 2020, concern is rising among people who took the drug for years and have been diagnosed with a variety of cancers. If you are one of these people, we invite you to request a complimentary copy of our report Zantac: What You Need to Know About It. In this publication, you will get information about:
Why the FDA recalled the drug

How to find an attorney to help you

The compensation you may be owed if you were harmed by Zantac

Steps to take if you think you have a claim

Questions to ask an attorney before you hire them

How Hupy and Abraham, S.C. can help you
Get the Reliable Information You Need Today
You took Zantac to relieve frequent heartburn, and you trusted that it was safe. Now you're wondering if your liver, kidney, colorectal, or pancreatic cancer may have been caused by it. If you are feeling helpless and confused, it's time to arm yourself with knowledge and find out if you have a claim for damages from the drugmaker. Fill out the form on this page, and we'll email you right away with a link to download this valuable resource. It's quick and easy, and there is no obligation—you have nothing to lose!
Get Our Free Zantac Injury Case Guide