Everything You Need to Know Now If You've Been Hurt by a Power Morcellator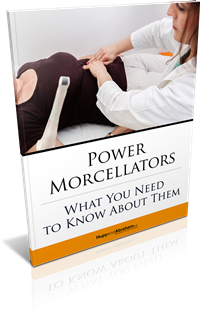 You knew the surgery had to be done. While you dreaded going under the knife, your doctor told you about ways that your hysterectomy, myomectomy, spleen surgery, or renal surgery could be less invasive. Your doctor told you that if your surgical team used a power morcellator to remove tissue near your uterus, spleen, or kidneys that you would have a shorter recovery time.
But that's not what happened.
Instead You Were Left Hurt and With Questions
If you developed cancer, a bowel obstruction, an infection, or tissue growth on other organs from the use of a power morcellator then you may be asking:
What actions should you take when you first learn of the harm that has been done to you?
Has the FDA issued any warnings about this medical device?
What kind of compensation may you be entitled to recover?
Do you need a lawyer to help you recover fair compensation for your injuries?
How can you hire an attorney for this kind of case?
This report will answer all of the questions for you. You will get practical advice to follow as you fight hard to recover from the serious harm you have suffered from a power morcellator during surgery.
Don't Wait Another Day to Get the Answers You Need
You have enough uncertainty in your life right now, as you undergo medical treatments to ease the unwanted and dangerous side effects caused by the power morcellator. Don't let your legal questions add to your uncertainty. Instead, get the answers that you need immediately by downloading a FREE copy of Power Morcellators: What You Need to Know About Them. Read the report, and then decide how to take action to protect your legal rights and financial recovery after you have been left injured by this kind of medical device.