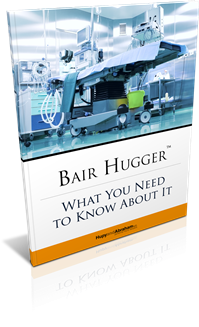 You or a loved one needed surgery, and you trusted your doctors and the hospital to minimize the potential surgical side effects. One side effect of anesthesia is the inability to regulate your own body temperature. Accordingly, more than 80% of all U.S. hospitals use a Bair Hugger™ warming blanket to help keep patients warm during surgery.
But a Bair Hugger Warming System May Present Risks of Its Own
3M, the manufacturer of Bair Hugger, says that the product is safe…but the doctor who invented the Bair Hugger and those who have been hurt by it know that the product sometimes causes serious and dangerous infections such as MRSA and sepsis.
When you order your free copy of Hupy and Abraham's report, Bair Hugger™: What You Need to Know About It, you will learn:
How infections occur because of the Bair Hugger.
What compensation you or your relative may receive if you were hurt.
What specific actions you should take to protect your recovery.
As of October 2015, the FDA has taken no action regarding the Bair Hugger. Thus, if you or a loved one has been hurt, then you need to take action. Get started today by ordering your free copy of this book, by calling us at 1-800-800-5678 to schedule a free consultation, and by protecting the recovery that you deserve.