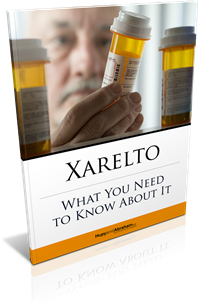 You went to the hospital for your hip or knee replacement surgery or you went to the doctor for treatment of your irregular heartbeat with excitement about the outcome. You anticipated your medical condition being treated so that you could get back to the activities you enjoy. What you didn't expect was that Xarelto, the blood thinner that the doctors gave you to prevent blood clots, would be the medication that caused you serious medical harm.
Internal Bleeding Can Leave You Injured and With Lots of Questions
Internal bleeding is a risk with any blood thinning medication. However, patients who suffer internal bleeding as a side effect of Xarelto face an additional risk that patients on other types of blood thinners do not face. Specifically, there is no reversal agent for Xarelto.
If you have suffered a heart attack, stroke, cerebral hemorrhaging, gastrointestinal bleeding, or if your loved one has died, then you need answers to important questions such as:
Has the FDA provided any warnings about Xarelto?
What should you do as soon as you suspect a Xarelto side effect?
Do you need a lawyer?
How should you go about hiring a lawyer?
What kind of compensation is possible if you pursue a lawsuit?
This report answers these questions and others that you might have after a Xarelto injury.
Don't Wait Any Longer to Get the Information That You Need
You don't need the stress that results from uncertainty about your future after you've been hurt by Xarelto. Instead, you need accurate and complete information so that you can make informed decisions about your future. Without this information, you may risk harming your own recovery.
Please request a free copy of Xarelto: What You Need to Know About It, right now. Read it at your convenience so that you can get the answers that you need and so that you can learn how to take the necessary actions to recover from the harm that this drug has done to you and to your family.