Wisconsin | FAQs
What is the most important thing I can do to make my slip and fall case as successful as possible?
In order to have the best chance at winning your slip and fall case, it is necessary to identify the dangerous condition or hazard that caused you to fall. Do whatever you can to take photos of the condition that caused your fall. If you or someone nearby has a camera (your cell phone will do), take pictures. If you are not able to take photographs immediately after your fall, have a family member or friend take pictures of the area where you fell as soon as possible. Ice melts. Other dangerous conditions are many times removed shortly after a fall. It is imperative to take pictures of the scene to preserve evidence of the condition.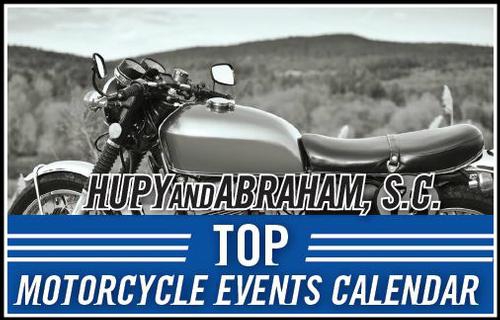 Motorcycle Event Calendar
The motorcycle lawyers of Hupy and Abraham have put together a magnetic calendar for riders highlighting the most exciting events of 2017.
View Details