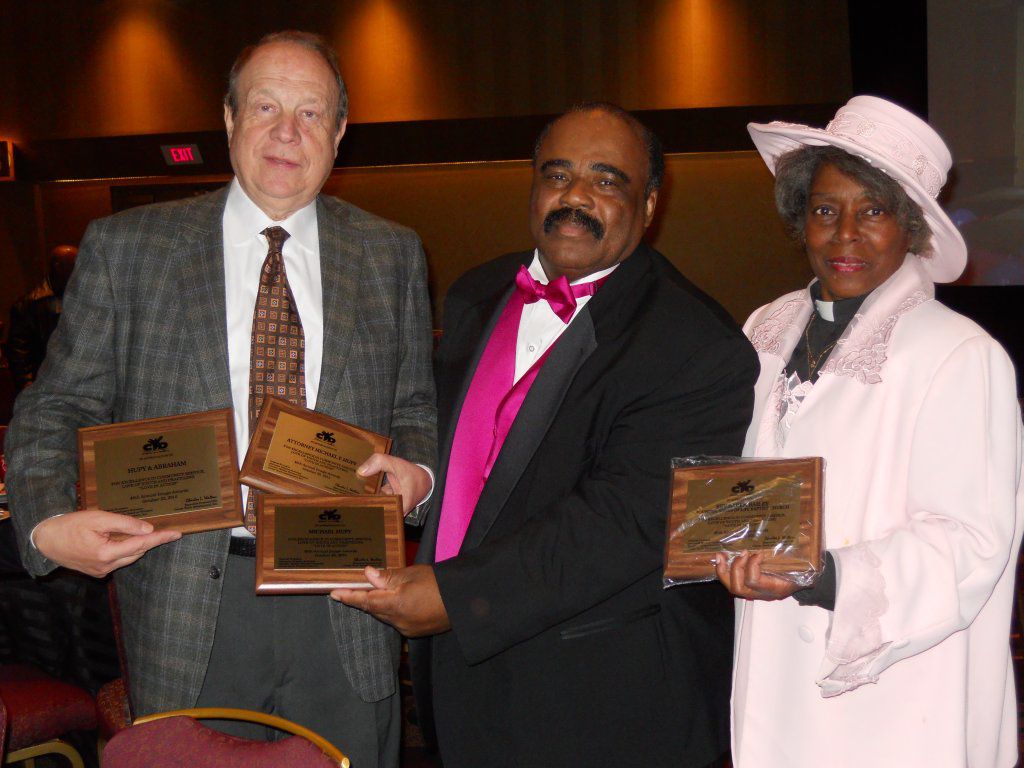 Attorney Micheal F. Hupy (left) accepts community service awards from Mr. Charles Walton, CEO of Career Youth Development. Also Pictured is Pastor Karen Bailey, another award recipient.

Attorney Michael F. Hupy was presented with community service awards by Career Youth Development (CYD) at their 40th Annual Image Awards Dinner on Friday, October 22, 2010 at the Hyatt Regency Hotel in Milwaukee. CYD noted our law firm's long tradition of supporting programs that promote education, safety and the elimination of hunger.

"We are proud to receive these awards. It's nice to know our efforts are appreciated and it encourages us to work more diligently at supporting our youth in the community." said Attorney Hupy.