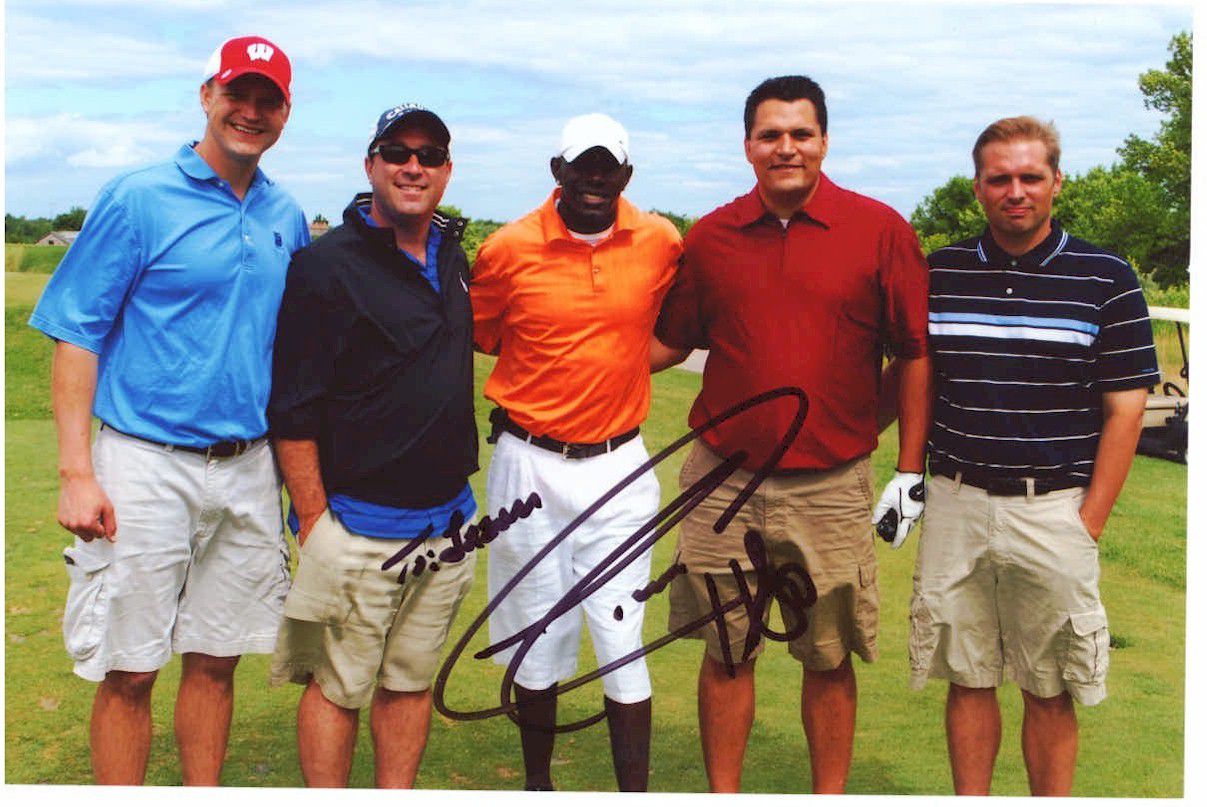 Hupy & Abraham Shareholders Jason Abraham (left center), Chad Kreblin (right center), and Attorney Jason Richard (far right) with Donald Driver at the Donald Driver Foundation Golf Outing.

On June 29, 2009, Hupy & Abraham Attorneys Jason Abraham, Chad Kreblin and Jason Richard participated in the Donald Driver Golf Outing to promote the Donald Driver Foundation. The foundation assists homeless families in Wisconsin and Donald's home state of Texas by elevating awareness of homelessness and providing temporary and permanent housing. The Foundation also serves the educational needs of homeless children through scholarships and other educational opportunities. The Foundation has served the community since its inception in 2001.

In embracing the Foundation's motto of "Strong Hands, Strong Minds, Loving Hearts," Hupy & Abraham sponsored a table at this years event. We were honored to have Mr. Driver as a guest at our table during dinner. The event was held at The Bog Golf Course in Ozaukee County, Wisconsin. While the Foundation will not disclose specific amounts raised, a Foundation representive indicated that the event was a smashing success.