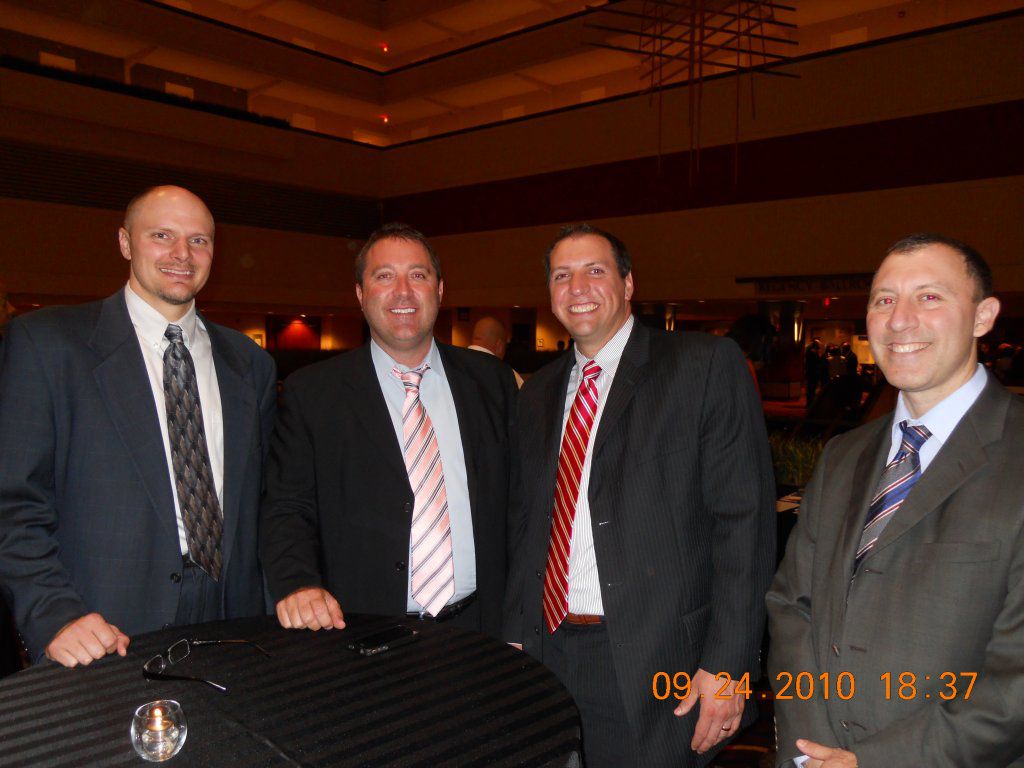 Hupy & Abraham Attorneys (from left) Todd Korb, Jason Abraham, Tom Perlberg and Evan Claditis at the 2010 NAACP Freedom Fund Dinner.

On September 24, 2010, Attorney Jason F. Abraham was presented with a "Lawyer of the Year" Award from the Milwaukee Branch of the NAACP. The award was presented at NAACP's annual Freedom Fund Dinner held at the Hyatt Regency Hotel in Milwaukee. The award was presented in recognition of Attorney Abraham and Hupy & Abraham's commitment to providing high quality legal service and giving back to the community.

At the event, Attorney Abraham presented a $10,000 donation to the NAACP Scholarship Fund at the event, which grants college scholarships to area youth. This contribution brings the law firm's total educational scholarship donations to nearly $200,000. The firm's contributions started many years ago with the WMCS/1290 Scholarship Fund.

During the event, Attorney Abraham was surprised to learn that he had been named "Lawyer of the Year" by the NAACP. While on stage accepting the award, he made a pledge to match all guest donations up to $1000. "I am surprised, proud, and honored to receive this award," said Attorney Abraham.