General | FAQs
Is there a minimum personal injury settlement amount?
There is no minimum or maximum settlement amount. The amount of a settlement in a personal injury case depends on many factors, including the nature and extent of the injury, the amount of economic damages (such as lost wages and medical bills) and the amount of time the injury is expected to last. If you are trying to put a value on your case, the lawyers at Hupy & Abraham are a great resource.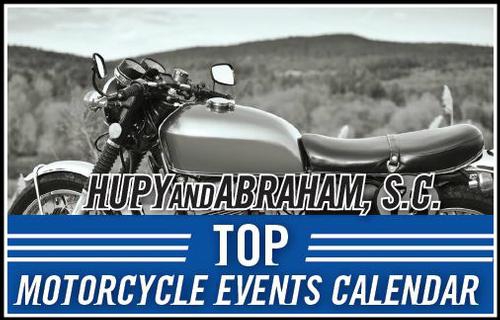 Motorcycle Event Calendar
The motorcycle lawyers of Hupy and Abraham have put together a magnetic calendar for riders highlighting the most exciting events of 2017.
View Details