Legendary bike builder Ron Finch will join Mondo Porras and Bob McKay as the newest inductees into the International Master Bike Builders Association (IMBBA) Hall of Fame. The ceremony will take place during the 70th Anniversary of the Sturgis Motorcycle Rally.

Finch is well known for his artistic genius and extravagant paint jobs. Some of his more famous bike creations include Outspoken, Finicky, Odin's Axle and Double Cross. He is also known for his futuristic designs and creatures, known as METALife, sculpted using things like bike gears, sprokets, pistons, lifters and even wrenches.

Tony Pan, Vicki Sanfelipo and Ron Finch with "Outspoken"

During the Harley-Davidson 105th Anniversary in August, 2008, Hupy and Abraham sponsored Ron Finch at the Milwaukee Art Museum. Finch brought 12 of his best bike creations and a number of his METALife sculptures to display at the museum on Milwaukee's beautiful lake front. The exhibition was a huge success and many visitors to Milwaukee had the opportunity to see these extraordinary bikes. Finch also attended a private party at Tony Pan's house and was welcomed by many in the motorcycle rights community. He stayed into the evening, posing for pictures, signing autographs and visiting with most of the 80 guests in attendance.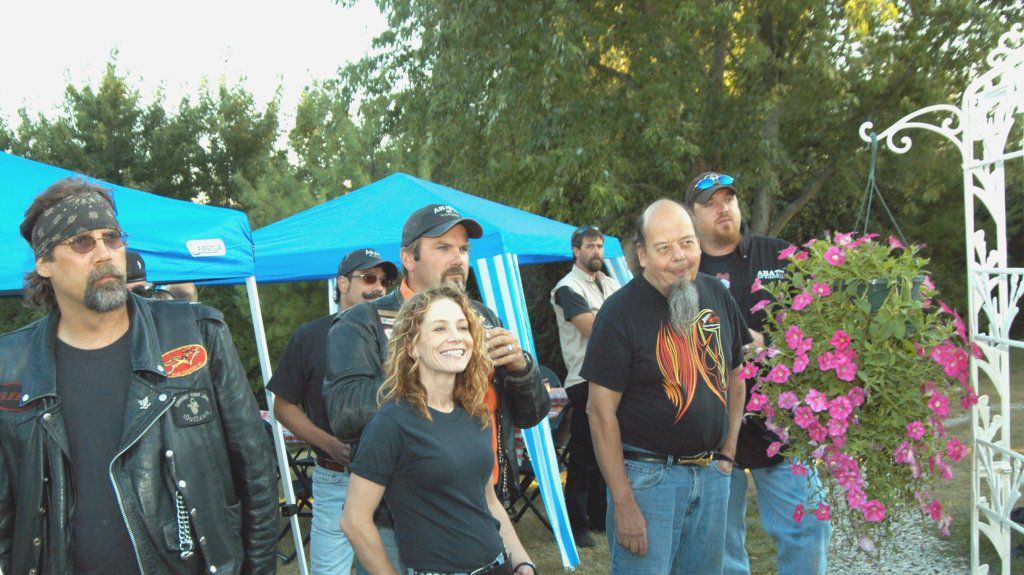 Chong, Paul Vita, Dave and Lisa Charlebois, Steve Panten, Ron Finch and Ritchie Thompson at Tony Pan's party during HD 105th