Posted 7/15/2009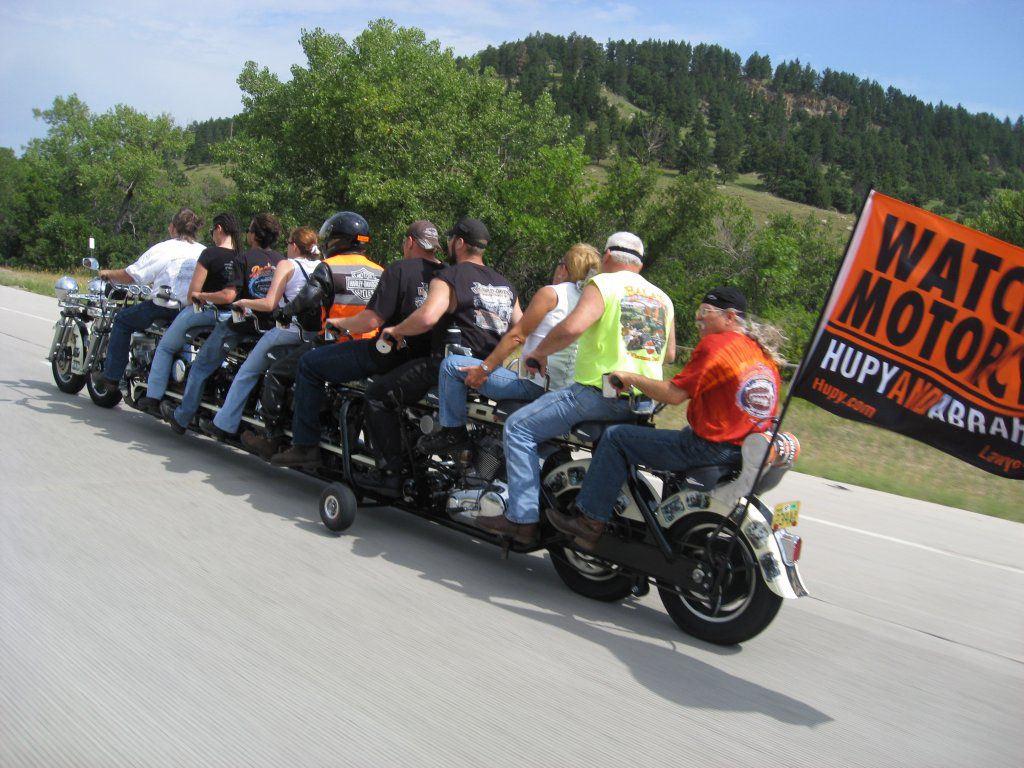 Hupy and Abraham has been telling motorists to Watch for Motorcycles for years in an attempt to reduce the number of accidents and injuries to motorcyclists. In fact, the Watch for Motorcycles campaign has reached over 5 million people to date through newspaper ads, TV and radio public service announcements, bumper stickers and airplane banners.

Sturgis is the site of the most unique way this message has been brought to the public to date. The Timeline Motorcycle, sponsored by Hupy and Abraham, was designed and built by Doc's Harley-Davidson in Bonduel, WI and carried a Watch for Motorcycles flag the entire 700+ mile journey from Doc's dealership to Sturgis. The bike will be on display during the Sturgis Rally at Sturgis Harley-Davidson, right downtown in the middle of all the action.

You can help save a life by requesting a Watch for Motorcycles bumper sticker or stickers to place on your mailing envelopes. Click here and fill out the address form to request your free stickers.