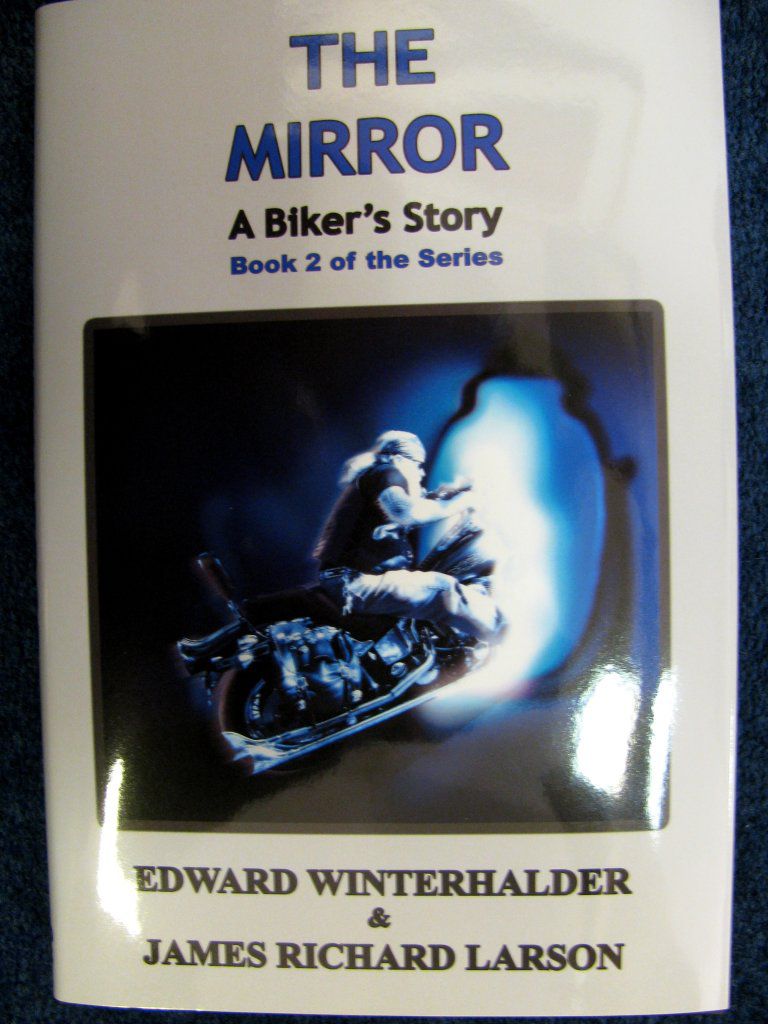 James Richard Larson, a Navy veteran of the Vietnam War, is an accomplished novelist and recently completed his fifth novel,

The Mirror

: A rider's Story. This book is set in Milwaukee and tells the story of the Skuldmen MC and Michael Beckman who is a club prospect. There is adventure on every page and some super-natural elements that will keep you on edge as you read this rider tale. Interesti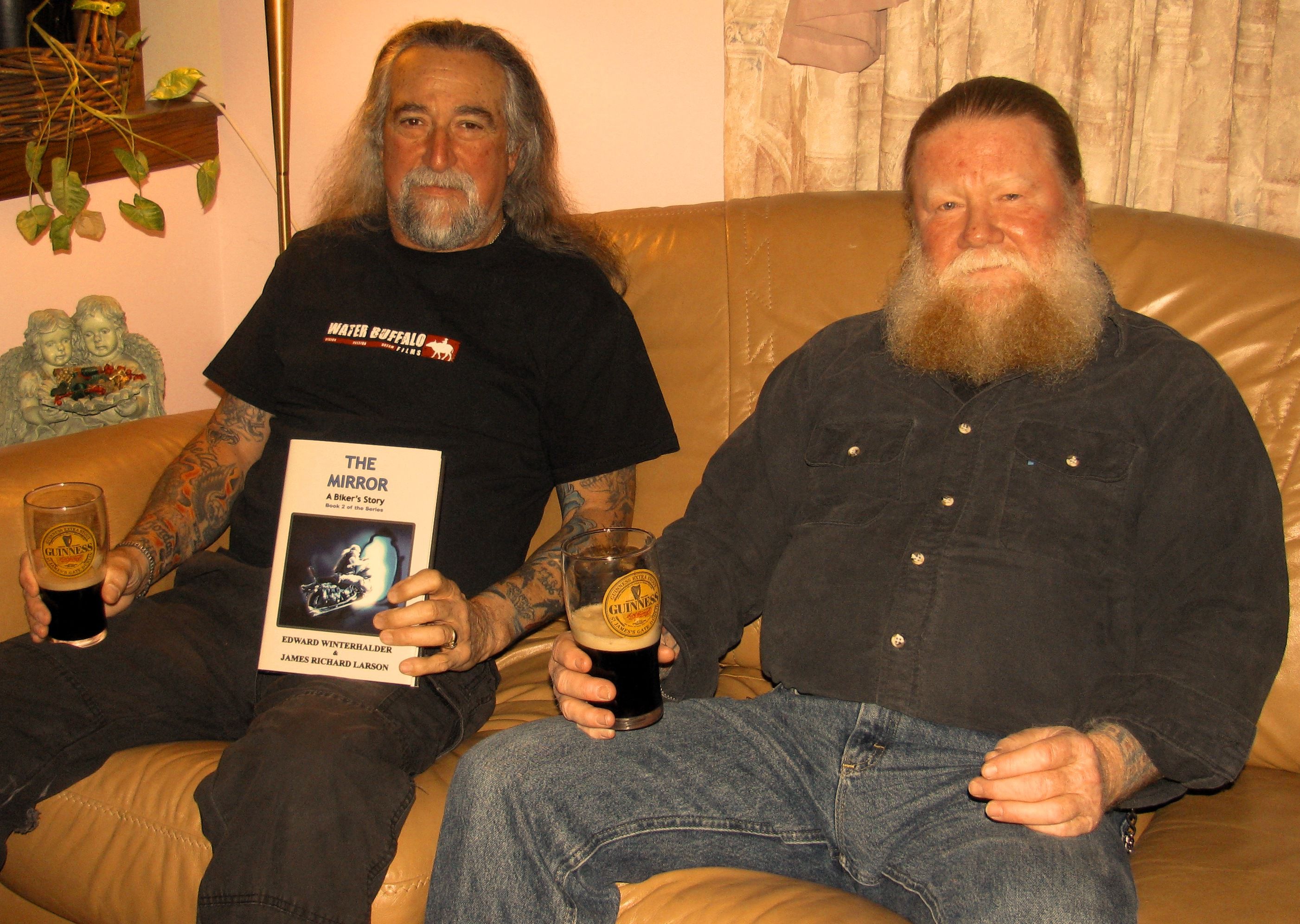 ngly, Larson has included a brief cameo appearance of Hupy and Abraham investigator, Tony "Pan" Sanfelipo in the book. He hand delivered a signed copy of

The Mirror

to Pan at his home in Mukwonago on Pan's birthday. Larson also gave Pan's wife, Vicki, a copy of his book,

The Eye of Odin

, because they share a Swedish ancestry and allure to all things Viking.




The Mirror

was a collaborative effort between Larson and Edward Winterhalder, another rider author. Winterhalder is one of the world's leading authorities on motorcycle clubs and has appeared on numerous television shows, including Bravo, Discovery, National Geographic and the History Channel. The two have worked together on a number of books, including

All Roads Lead to Sturgis

.

Larson and Winterhalder will visit Milwaukee sometime in April, 2010 to do book signings at motorcycle businesses and other venues. We'll announce those locations and dates when we have them.