General | FAQs
How much will Hupy Abraham charge to assist me with my property damage claim?
As a courtesy, we are pleased to assist our clients by handling their property damage claims free of charge.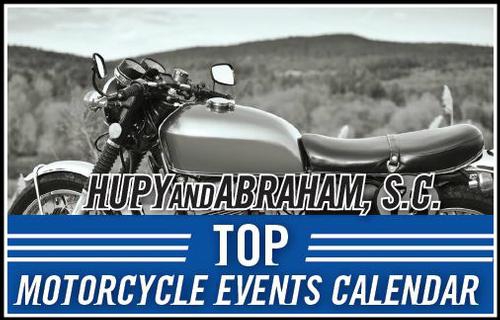 Motorcycle Event Calendar
The motorcycle lawyers of Hupy and Abraham have put together a magnetic calendar for riders highlighting the most exciting events of 2017.
View Details