Get the Answers You Deserve If You've Been Hurt by Yaz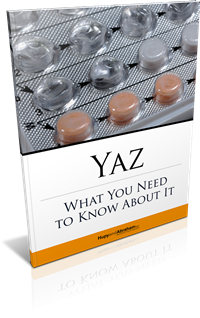 More than 100 million women have been provided with prescriptions of Yaz since 2001. If you are one of these women then you likely wanted to prevent pregnancy. What you did not want, however, was to develop a serious and potentially life-threatening complication such as:
Deep vein thrombosis (DVT).
Blood clots.
A pulmonary embolism.
A stroke.
What you did not want was for your life to be ruined or in danger because of your birth control medication.
How Could This Have Happened? (And Other Important Questions)
If you or your loved one has been hurt, then are probably wondering how this could have happened with an FDA-approved medication. You may also be wondering:
What has the FDA said about Yaz?
What is drospirenone, and why it is important to me?
How is Yaz supposed to work?
Why are doctors still prescribing Yaz?
How can an attorney help if I've been hurt by Yaz?
What should I ask when I call an attorney?
How do I hire a lawyer?
What kind of compensation is possible if I've been hurt by Yaz?
What steps should I take if I've been hurt by Yaz?
You deserve answers to all of these questions. You deserve to know your rights, and you deserve to know how to get a fair recovery.
Here's How to Get Started
It's time to take control of your recovery. You can get started right now by downloading our report, Yaz: What You Need to Know About It. The report is available to you free of charge and with no further obligation. It is an easy to read document that will answer many of your questions and put you in a position to make the important decisions that you need to make about your future. Please do not hesitate to request the report from us at any time.