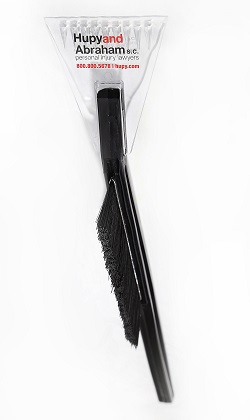 Quickly remove snow and ice from cars or trucks with the Hupy and Abraham Snowbrush/Ice Scraper. The handy wintertime tool provides reliable performance and time-saving convenience — especially useful for freezing-cold mornings when you need to get going.
Whether it's the frost of a frigid morning or a fresh snowfall after an evening out with friends, the snow brush makes easy work of clearing windows and other car surfaces.
Enter today for your chance to win!
Winners will be randomly drawn from the pool of monthly entrants!