Motorcycle Event Calendar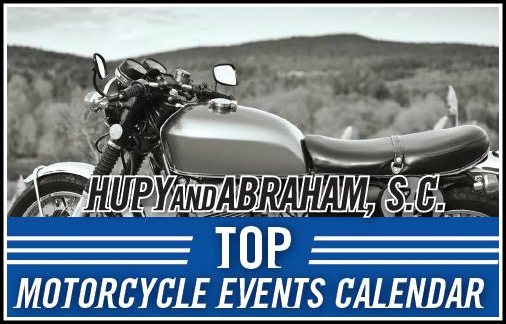 If you love riding as much as the motorcycle lawyers of Hupy and Abraham do, you'll love this!
We've put together a magnetic calendar highlighting the most notworthy motorcycle events in Wisconsin, Illinois and Iowa. If you're like us, you're always itching to get out and ride. Our motorcycle events calendar has events that are surely on your riding-season to-do list, as well as ones that should be!
Fill out the form and we'll send you one of our motorcycle events calendars completely FREE. We'll even cover the postage.