LIMITED EDITION - 2017 Motorcycle T-Shirt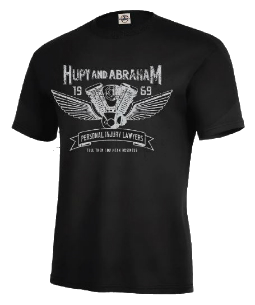 GET YOURS BEFORE IT'S TOO LATE!
To kick off riding season, Hupy and Abraham is giving away a limited supply of our brand-new 2017 motorcycle T-shirts!
Fill out the form for your chance to win!
If you don't win, check out our event calendar. We'll be giving them away at motorcycle events all summer!