Nominate Your Charity Today To Receive Donations From Hupy and Abraham, S.C.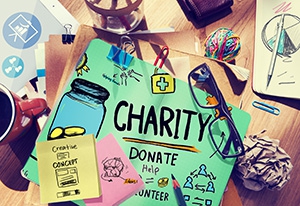 Here's where you can help Hupy and Abraham, S.C. GIVE BACK!
We are proud to announce that this holiday season, we'll be making a donation to three charities that receive the most votes in a poll from the public!
Nominate your favorite charity on our Facebook post and vote for your favorite in the poll below!
Nominations are accepted on a rolling basis. Poll ends December 31, 2017.
GIVE BACK Winners
$250: TBD
$500: TBD
$1000: TBD
PRIZES
The top 3 charities will receive $250, $500 or $1000 from the firm!
RULES
ANY OTHER ENTRIES SUBMITTED IN A DIFFERENT METHOD WILL NOT BE ADDED TO THE CONTEST.
No purchase necessary.
This is restricted to charities based in WI, IL and IA.
Don't forget to "like" the firm on Facebook, to keep up with any relevant updates or contest news!
Contact Us For
Free, no-obligation consultation
Get Help Now +
It can be hard to find the information you need if you have been involved in an accident or have suffered a serious personal injury. Our Wisconsin, Illinois and Iowa attorneys can help you with your personal injury case and provide guidance during your time of need. Call today at 1-800-800-5678 for more information.