2017 Hupy and Abraham, S.C. Coloring Contest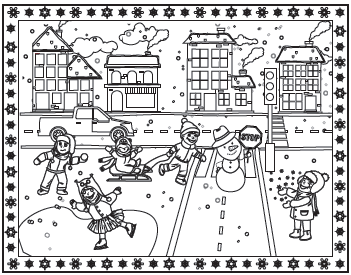 Hupy and Abraham, S.C. is hosting a Coloring Contest, open to children ages 3 to 12 in Wisconsin, Illinois, and Iowa. Part of the firm's mission is to give back to the community and to promote safety initiatives. We are inviting children ages 3 to 12 to participate. Parents, teachers, and adults are asked to encourage participation in this contest.
One entrant in each age group will be randomly drawn and receive a $25 gift certificate.
Each entrant (who provides a mailing address) will receive a coloring book for participating.
Contest Instructions
Complete the form below to download coloring page (PDF)
Color the image
Indicate the entrant's age group (3-5, 6-8, 9-12)
To submit, drop off at local Hupy and Abraham, S.C. office, mail or email:
Mailing Address
Hupy and Abraham, S.C. - Marketing Department
111 E. Kilbourn Ave., Suite 1100
Milwaukee, WI 53202
Email Address
Scan and email to [email protected]
All entries must be submitted by February 28. 2017. All entries will be posted to a gallery for viewing
on Hupy and Abraham, S.C.'s Facebook page.
Contact Us For
Free, no-obligation consultation
Get Help Now +
It can be hard to find the information you need if you have been involved in an accident or have suffered a serious personal injury. Our Wisconsin, Illinois and Iowa attorneys can help you with your personal injury case and provide guidance during your time of need. Call today at 1-800-800-5678 for more information.